General Management
Playful Productions are highly respected, experienced UK General Managers in the West End and on tour both nationally and internationally. We enjoy providing tailor made services to a wide range of productions from the earliest development workshops to the management of large-scale long running West End musicals and Broadway transfers. It is never too early to bring us on board to support your production.
Wicked
West End
Photography Matt Crockett
The Audience
West End
Photography Johan Persson
An American in Paris
West End
Photography Tristam Kenton
Blithe Spirit
West End
Photography Johan Persson
Charlie and the Chocolate Factory
West End
Photography Johan Persson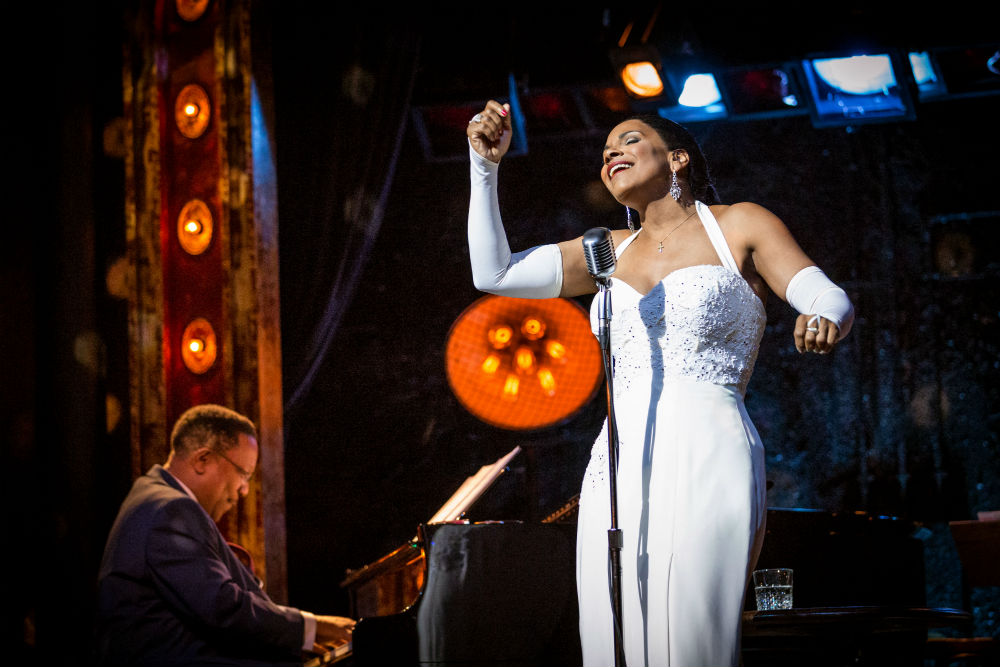 Lady Day at Emerson's Bar & Grill
West End
Photography Marc Brenner
Krapp's Last Tape
West End
Photography Pat Redmond
No Man's Land
West End
Photography Johan Persson
Shrek the Musical
West End
Photography Brinkhoff/Mögenburg
We can offer advice and support at every stage of your production's journey. Our familiarity with the UK theatre culture is key to our ability to find the right venue(s) and the best deals for each project.
Our team is able to organise development readings and workshops in the early stages of new work, and can guide and advise producers and the creative team throughout a production's early life.
We offer support drafting your investment documentation, providing regular investment updates and maintaining relationships with your co-producers throughout the run of a production.
In the early stages of pre-production, we can advise on rights agreements and terms with authors, the appointment of key creative team members, theatre agreements and ticketing; draw up budgets and recoupment schedules, plan production and technical schedules and oversee the casting process.
We can advise and oversee the recruitment of all production personnel to ensure your production appoints excellent teams to run your shows.
We can advise on the choice of press and marketing teams and oversee your sales campaign. We support and advise on social media, ticket pricing and campaign strategies and will closely monitor the effectiveness of all marketing, press and social media campaigns.
Our in-house finance team will work with you to prepare production operating and running budgets, as well as providing weekly forecasts and financial reporting including VAT, PAYE, and Theatre Tax Relief. We can also manage investment accounts and have extensive experience working with a range of production companies from sole producers to the largest film studios and can seamlessly adapt to your individual needs.
Our dedicated production team brings extensive HR and employment experience including administering maternity, paternity, holiday, flexible working provisions and managing any disciplinary or grievance issue which may arise, allowing us to support the company and technical team in the theatre throughout the run of your production.
We have extensive contacts worldwide and can advise on the future life of productions, by managing live capture and broadcast opportunities, UK tours and Broadway transfers, as well as arranging and advising on subsidiary rights for potential productions and co-productions in other territories.
Productions General Managed by Playful Productions include:
| | |
| --- | --- |
| Wicked, Apollo Victoria | Kinky Boots, West End UK and Ireland Tour |
| Come From Away, Phoenix Theatre | Wicked, UK Ireland and International Tours |
| Moulin Rouge! The Musical, Piccadilly Theatre | Dirty Dancing, West End UK and Ireland Tours |
| Lady Day at Emerson's Bar & Grill, Wyndham's Theatre | Shrek, West End UK and Ireland Tours |
| An American in Paris, Dominion Theatre | No Man's Land, UK Tour and Wyndham's Theatre |
| Charlie and the Chocolate Factory, Theatre Royal Drury Lane | |
| Groundhog Day, The Old Vic Theatre | |
| Blithe Spirit, Gielgud Theatre | |
| The Audience, Gielgud and Apollo Theatres | |
| Hayfever, Noël Coward Theatre | |
| Krapp's Last Tape, Duchess Theatre | |