29 March 2017
Don Juan in Soho opens in the West End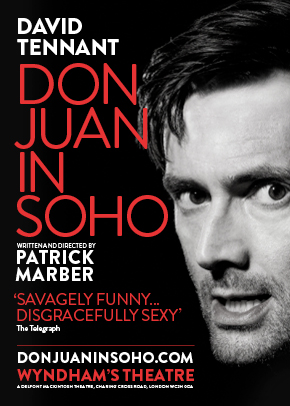 The much anticipated Don Juan in Soho has opened at the Wyndham's Theatre. The production, written and directed by Patrick Marber and starring David Tennant, received a fantastic response from critics.
"Brilliantly reconceived by Marber, this is a hyper-sophisticated show and, in every way, a prodigious evening" The Independent ★★★★★
"If Don Juan doesn't know when to stop, I don't know where to begin in describing Patrick Marber's play and this fantastic, entertaining and unflagging production, which he directs" The Observer ★★★★★
"David Tennant dazzles with a beguiling, fleet-footed charm" The Guardian ★★★★
"David Tennant is brilliant and makes a very good bad boy in Marber's funny, acerbic, biting production" The Times ★★★★
Don Juan in Soho will complete its strictly limited season on 10 June 2017.